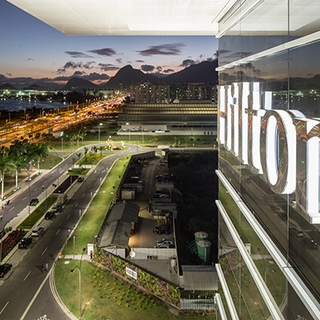 20th March, 2017
HOTEL - BOOK YOUR ROOM NOW!
This year the conference will be held at the Hilton Barra Rio de Janeiro.
All ASUTIL delegates can enjoy the GROPU RATES of this exclusive Hotel, where you will enjoy the most of the Asutil Networking Experience
ROOM FEES (plus taxes)

Classic Single - USD 169 + taxes

Classic Double - USD 179 + taxes

Executive Single Room - USD 219 + taxes

Executive Double Room - USD 229 + taxes

The deadline for booking a room with this special Asutil Group Rate is MAY 15th. Please, review all the hotel information, terms and policies before booking a room. REMEMBER: You first need to register to the conference to be able to book a room at the hotel.